Hello, I'm
Maisie
Dunbar
Global Award Winner and Beauty Change Agent
ABOUT ME
Maisie Dunbar
With over two decades of experience in the dynamic beauty industry, Maisie Dunbar, the founder of the internationally recognized, award-winning "Maisie Dunbar Global Experience" based in Washington, D.C., USA, has become one of the most sought-after celebrity beauty experts in the world. 
It is because of her hard work, dedication, and a commitment to succeed even when the "going gets tough", Maisie has earned a stellar reputation as a talented manufacturer, makeup artist, and skilled influencer on nail care, health, and beauty.  A holistic lifestyle professional and a "Global Citizen for Beauty", Maisie Dunbar has become a trailblazer and an inspiration to women of diverse races and cultures around the world.
 A native of Liberia, West Africa and an American, Maisie is the proud mother of an ambitious young man.  As president and founder, she has broken barriers as a leader in her industry, launching the popular Bluffajo Cosmetics in 2006.  It is an excellent, cutting edge, skin care and professional makeup brand, comprised of premium pigments and natural ingredients to enhance the beauty of women worldwide.  In 2016, Bluffajo was launched and received rave reviews in Ghana and Nigeria, both in West Africa.  Bluffajo is now providing healthy, celebrity-quality, beauty products to a fast-growing African market.
Our
Mission
As global citizens and advocates for beauty, our mission is to provide an affordable and unique all natural beauty experience that exceeds our client's expectations. We embrace the future by empowering the youth and women in underserved communities to grow and create high-quality jobs, build sustainable, and inclusive small beauty businesses. The Maisie Dunbar Beauty Brands pledges to develop the next generation of beauty entrepreneurs by striving for excellence in all areas of their businesses.
Through natural beauty product research and development, The Maisie Dunbar Beauty Brands strives to offer original innovations backed by strategic marketing,  advertisement of premium products, and a strong commitment to the education of professionals in the beauty industry.
CORE
Values
Resilience
Adaptability
Ingenuity
Humanity
Customer Service Training
United Nations
United Nations Global Ambassador
Top 100 MBEs Award
Business of the year Award, Entrepreneur of the year Award.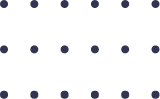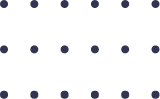 Keeping Up with
Maisie Dunbar
SOCIAL MEDIA
Stay Connected